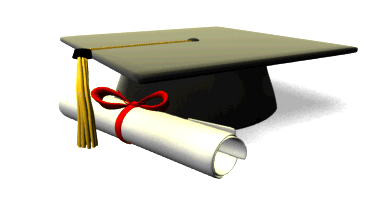 AN OVERVIEW OF THE GHS AMBASSADOR PROGRAM
Grapevine High School is proud to sponsor the Ambassador Program. The GHS Ambassador Program is composed of two award distinctions:The Community Scholar Ambassador and the Community Service Ambassador, both alike in honor and merit. Each of these award designations is explained in the Program Guidelines
Membership in the Ambassador Program is strictly elective, student-initiated and student-handled. There is no mandated requirement for GHS students to perform community service as a part of their course of study over their 4 years of high school nor is community service completion a requisite for graduation purposes.
AMBASSADOR PROGRAM PURPOSE AND MISSION
The Ambassador Program exists to encourage the students at GHS to go above and beyond their normal school-day/student life experiences and give something back to their world by performing genuine, hands-on, volunteer service for the various not-for-profit charitable agencies in and around our community.
The Ambassador Program seeks to set a standard for our students, one for which those who achieve one of the two Ambassador distinctions can be duly proud. As ours is an

awards

program and not simply a

participation

program, we have designed it to ensure that successful participation represents a true and recognizable achievement. Thus, it is our expectation that in choosing to become a member, students will respect the rules and regulations of the Ambassador Program and the adult administrators of it.
The Ambassador Program seeks to create a "big picture" awareness of the sweeping need for volunteerism here in our own community and the diversity of organizations that exist to help others less fortunate and those that cause their communities to be better places in which to live. Student members are encouraged to go outside of their "comfort zones" to seek out real need in their communities for which volunteerism is especially essential. What students already do in their everyday life in this regard is important, to be sure; but, a special Program is not required to encourage or award that which is commonplace, routine, expected and already being done in their normal lives.
The Ambassador Program encourages the participation of all students at GHS by ensuring that the requisite number of community service hours to be earned is easily attainable and can be handled without undue hardship to the student's daily schedule. This is precisely why the total number of hours each student must produce is gauged at a very realistic and conservative amount, roughly 25 per 365-day calendar year.
The Ambassador Program is a STUDENT activity, and just like all student organizations at GHS, the student member is expected to handle all aspects of membership on his/her own. As the student is the actual member, (s)he needs to be willing to accept complete ownership from the outset that membership in the Program requires. Instilling commitment and accountability is inherent in the design of the Ambassador Program, and our most successful members are those who embrace the Program mandates and complete them

on their own

. As this is an exceptionally important aspect of this Program, a student unable to complete all membership requirements on his/her own should opt out until ready to do so.
BECOMING A MEMBER
For all students who elect to become members in the Program, it is imperative that you start with Step 1:
Read thoroughly the Ambassador Program Guidelines and all accompanying information. All membership requirements and answers to most questions can be found here in the Program web pages. There is absolutely no short cut method for fully understanding the Ambassador Program—student members must read and read again all materials associated with it.
Once you have read through all of the literature in regard to the GHS Ambassador Program, you are encouraged to contact the Ambassador Program Committee with any aspect of the Program for which you need further clarification. Our email address is manned on a daily basis at GHSAmbassadors@gmail.com. Email us as often as you need. We are always here to help!
WELCOME TO THE AMBASSADOR PROGRAM!
Now, please move on to your next reading assignment: The Ambassador Program Guidelines!